The average medicine cabinet typically has many different types of medicines in it- both prescription and over-the-counter. Each one of these medications also has an expiration date, which the manufacturer has had printed on it. What happens if one of these medications has just expired? Can you still take it? Or what if you've taken the medication and realize it's expired after the fact? Find out the safety guidelines surrounding taking expired medications here.
NEW – ScriptSave® WellRx Prescription Discount Card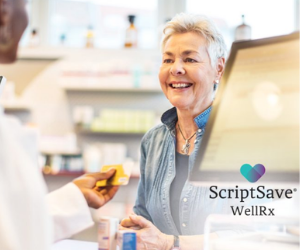 Today's prescription drug prices can be staggering. We get it! With ScriptSave® WellRx it's easy to search for the lowest price for your medication at more than 65,000 pharmacies nationwide. Just show your discount card or use the app at the pharmacy of your choice and start saving on your medications. Discounts on brand or generic prescriptions. Savings average 60% and, in some cases, can be 80% or more!* Get started today!
Is it Safe to Take Expired Medications?
The expiration date is typically tied to the effectiveness and impact of the medication. Over time, the medicine does become weaker. It is possible it may also become harmful to take (similar to expired foods). So there are two concerns with taking expired medications: is it effective and is it dangerous.
Whatever type of medicine you are concerned about, you should always check the expiration date and any explicit information about that particular medicine first. There may not be much harm in taking a medicine to relieve a headache shortly after the expiration date, even though it's likely that it won't work as well. However, for medications where efficacy is crucial, such as for medication prescribed to treat your blood pressure, not refilling or replacing your medicine can have serious health implications.
When Should I Dispose of My Medication?
There are other signs that you should immediately dispose of your medicine, including:
Any strange odor or smell
Any strange residue or discharge from the medicine
Medicines from more than a year ago
Medicines stored improperly in extremely hot temperatures
In general, the expiration date is a requirement on all medicines mandated by the Food and Drug Administration (FDA). This requirement is to protect the consumer from consuming a weak, and potentially harmful medicine.
Taking medicine past the expiration date does have its risks, especially if you are reliant on medicine to regulate or assist with serious or chronic health conditions. It is important to track your medicine and expiration dates. When in doubt, contact your physician immediately.
Hero Medication Dispenser, Manager, and Pill Organizer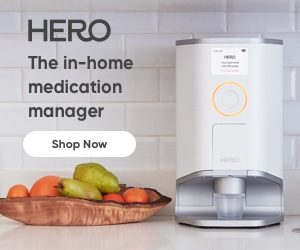 Hero sorts and dispenses doses at the push of a button with audible and visual reminders to help keep your loved on on track, and an optional PIN password that keeps medications safe until it's time to take them. The app reminds you or your caregiver if you need a helping hand. You will also get an alert if you're low on pills. The optional Hero Fill service delivers medication directly to your door to help keep you from running out of prescriptions, over-the-counter medications and supplements and includes free delivery. Your Hero membership gives you peace of mind with an automatic pill dispenser that makes it simple and easy for your loved ones to take the right medication at the right time, every time. Free Shipping. Free Returns. 30-day Free Trial.
* Average and up to savings percentages are based on all discounted prescriptions that were run through the WellRx program in 2018. Discount percentages represent savings provided off of pharmacies' retail prices for consumers who do not have a discount program and pay cash. For more info visit www.wellrx.com.
Support Caring Village
If you have received value from one of our numerous articles, checklists, preparation guides or our highly-rated caregiving app please consider making a contribution to keep our services free. More families are using Caring Village than ever to care for their loved ones. Unlike most organizations, we strive to keep these services free for all as we understand first-hand how difficult caregiving can be.
Caring Village's long term sustainability relies on the support we receive directly from our readers and app users and for this we thank you. We have a vision to bring even more services and features to the families that need it most. In light of this, we appreciate your consideration to make a one-time or recurring contribution. For as little as $1, you can support Caring Village - and it takes less than a minute to do so. Thank you!
-- Make a One Time Contribution