Caregiving can be a wonderfully rewarding experience, but it's not without its challenges. Today, 45 million unpaid family caregivers are coordinating care for their loved ones, while still juggling personal, work, and family responsibilities.
Caregivers spend their time, money, and energy caring for loved ones, and often do not have the support they truly need to get the job done without completely depleting their own mental and physical batteries.
This year we have put together a list of gifts that not only focuses on making the job of caregiving easier but also addresses the need for self-care for all the amazing caregivers out there.
Our Favorite Gifts for Caregivers
The Gift of Time
More than anything, caregivers lack time. Stopping by mom and dad's house after work or running errands during a lunch break often means caregivers don't have time to prepare a proper meal or sit down and enjoy it with their family. So anything you can do to give them back a few hours in their day is always appreciated.
Hero Medication Dispenser, Manager, and Pill Organizer: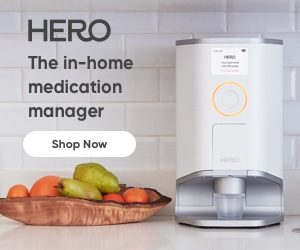 Hero sorts and dispenses doses at the push of a button with audible and visual reminders to help keep your loved on on track, and an optional PIN password that keeps medications safe until it's time to take them. The app reminds you or your caregiver if you need a helping hand. You will also get an alert if you're low on pills. The optional Hero Fill service delivers medication directly to your door to help keep you from running out of prescriptions, over-the-counter medications and supplements and includes free delivery. Your Hero membership gives you peace of mind with an automatic pill dispenser that makes it simple and easy for your loved ones to take the right medication at the right time, every time. Free Shipping. Free Returns. 30-day Free Trial
Offer to Help with Caregiving Tasks
Sharing caregiving responsibilities may be the single most significant gift you could to the caregiver in your life. Coordinating care becomes faster and easier when you have the right tool for the job.
Caring Village App and Dashboard: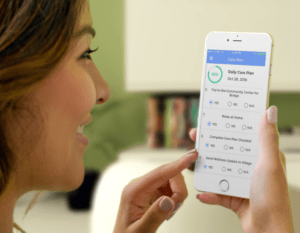 Caring Village is completely FREE to use for individuals and organizations. Caring Village helps caregivers become more organized, feel less stressed, and engage others to help with any tasks or activities that need to get done. Track wellness updates, create a centralized calendar, manage and assign to-do's, create daily care plans, and send messages to individuals or village-wide, all in the palm of your hand.
And if you are unable to help in person, you can always volunteer to search online to find services and resources that will allow the primary caregiver a short break during the week, or offer to help pay for in-home care or services.
Provide a Healthy Meal: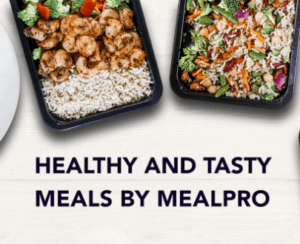 If you have the time, try putting together healthy, nutritious meals that caregivers can reheat quickly and easily. Meal delivery services like Mom's Meals, MealPro, Freshly, and Personal Chef to Go can also help take the pressure off caregivers, while Plated, HelloFresh, Home Chef, Blue Apron, Marly Spoon, Gobble, and Home Bistro deliver the ingredients and instructions to make the meal yourself.
For other options when it comes to meal delivery, click here.
Shop Whole Foods Market on Amazon: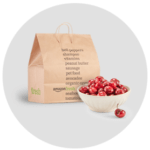 AmazonFresh -Delivery of Whole Foods favorites like 365 Everyday Value, plus trusted national brands, produce, and meat. Exclusively for Prime Members in select zip codes.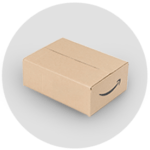 Prime Pantry – Stock up on select 365 Everyday Value products in everyday pack sizes available online exclusively from Prime Pantry. Prime members get free shipping on all Prime Pantry orders $35 or more.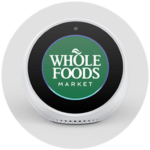 Shop with Alexa – Add grocery items with your voice. Just ask, "Alexa, add chocolate to my Whole Foods cart," or "Alexa, what's in my Whole Foods cart?" Available in select cities.
The Gift of Health and Wellness
It's easy to get so lost in the act of caring for someone else that you forget to prioritize your own needs, and as a result, being a caregiver may increase vulnerability to injury and illness. Wouldn't it be nice to help the caregivers in your life push self-care a little higher up on their priorities list?
Relaxation
According to the Mayo Clinic, relaxation is a process that decreases the effects of stress on the body and mind. Relaxation tools and techniques can have many benefits, including; slowing heart rate, lowering blood pressure, reducing muscle tension and chronic pain, improving digestion, and helping maintain normal blood sugar levels. In fact, relaxation can be one of the healthiest things to incorporate into your everyday life.
Shiatsu Neck and Back Massager: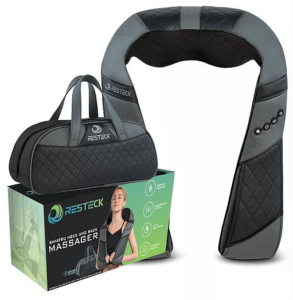 This heated deep tissue massager is great for your back, neck, and shoulders and is portable enough to be used on the go. You control the heat and stimulation level to help ease neck stiffness, eliminate constant fatigue, soothe aching muscles, and promote proper blood circulation. Backed by a lifetime warranty.
Aromatherapy Gift Set:
This aromatherapy gifts set is ideal for gift giving. Its elegantly designed, eco friendly, and comes with 12 5ml essential oils to help the caregiver in your life relax. 100% pure Lavender, Sweet Orange, Tea Tree, Eucalyptus, Lemongrass, Peppermint, Bergamot, Frankincense, Lemon, Rosemary, Cinnamon, and Ylang-Ylang essential oils included. With seven colors and three modes the Anjou ultrasonic diffuser lets you choose the hue that best matches your mood. Its quiet operation is designed for undisturbed relaxation and quietly turns off without beeps or distractions.
5-Piece Positive Energy Gift Set:
When you can't wrap your loved one's caregiver in a warm hug this set is the next best thing. It comes with a positive words throw blanket, neck pillow, eye mask, tote bag, and socks. The intent is not only to bring warmth but also a smile feelings of love and appreciation via the thoughtful words printed on the blanket, pillow, and tote bag. The blanket measures 50 x 65 inches and is machine washable on gentle cycle, tumble dry.
Gifts to Help Caregivers Care for Their Loved One
AngelSense Elderly GPS Tracker and App: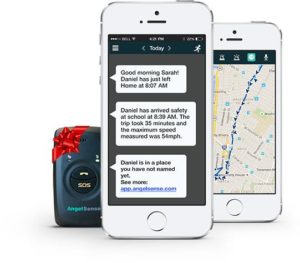 The AngelSense GPS Tracker is a unique offering that combines a GPS tracker and mobile app with a monthly service plan that includes unlimited notifications, full day location updates, late departure warnings, email alerts, and real-time technical support. This solution is perfect for individuals with Dementia, Alzheimer's Disease and other memory problems as it helps prevent wandering and mistreatment while promoting independence and reducing family caregiver stress and anxiety. The AngelCall feature also allows families to talk to their elderly loved one directly without the need for them to "pick-up" the device. AngelSense offers three pricing plans and provides free onboarding support by phone.
Click Here for more information.
Adaptive Clothing: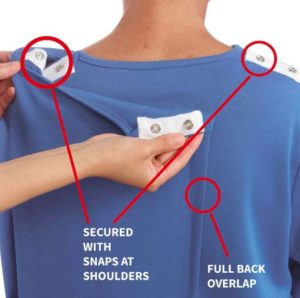 Dressing a loved one with limited mobility can be a challenge. Adaptive clothing is designed with the dressing needs of the elderly and disabled in mind. With features like Velcro™ closures and magnetic buttons, flat seams that overlap and tagless options to allow more comfort on the skin, adaptive clothing could be a make dressing a loved one so much easier.
Caregiver Motion Sensors: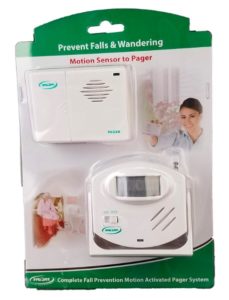 Lack of sleep is something that many caregivers face on a regular basis. The fear of a loved one falling or wandering in the during of night can make it impossible to have a restful sleep which makes it even harder to tackle the next day. This motion sensor includes a mounting bracket and can be installed above or beside a bed detect out of bed activity. When motion is detected the unit sends an alert to the receiver.

CallToU Wireless Caregiver Pager Smart Call System:
This unit comes with two pagers and two call buttons making it easy for caregivers to move freely around the house while still knowing that their loved one can reach them if they need assistance. The pager has 55 ring tones to choose from and an operating range of 500+ feet in open area. These are easy to use and the receiver plug directly into an electrical outlet.
Inflatable Bed Topper:
The Med Aire Alternating Pressure Pump and Pad System with Low Air Loss by Drive Medical provide alternating pressure and is designed to be used in the prevention, treatment, and management of Pressure Ulcers/Bed Sores.
130 individual bubble cells alternately inflate and deflate in air flow and pressure over a 5 minute cycle time
Pad Dimensions: 78″(L) x 36″(W) x 2.5″(H); Weight Capacity: 300 lbs
Pad is made of long lasting durable heavy gauge premium vinyl
Dignified Adult Bib:
The Classy Pal adult clothing protector "bibs" were designed with full lap and chest protection at a large 18" wide x 35" long . All protectors have bottom snaps that allow for optional crumb catcher and/or pocket when needed. The bibs are composed of the finest soft terry cloth material with a waterproof inner lining to help under clothes stay clean when spills happen. The clothing protectors feature a 2.5" velcro closure for strong hold and easy length adjustment. For many adult senior citizens wearing a bib is demoralizing, but now your loved one can feel dignified, confident and beautiful. 2 per package.
For other great gift ideas be sure to check out our Best Gifts for Someone with Dementia or Alzheimer's and Best Gifts to Help Caregivers Care for Their Loved One articles.
Support Caring Village
If you have received value from one of our numerous articles, checklists, preparation guides or our highly-rated caregiving app please consider making a contribution to keep our services free. More families are using Caring Village than ever to care for their loved ones. Unlike most organizations, we strive to keep these services free for all as we understand first-hand how difficult caregiving can be.
Caring Village's long term sustainability relies on the support we receive directly from our readers and app users and for this we thank you. We have a vision to bring even more services and features to the families that need it most. In light of this, we appreciate your consideration to make a one-time or recurring contribution. For as little as $1, you can support Caring Village - and it takes less than a minute to do so. Thank you!
-- Make a One Time Contribution